Pork shoulder is the most tender and flavourful part of the animal which is why it's commonly used for pulled pork recipes. It's an easily adjustable base to use for a number of delicious dishes.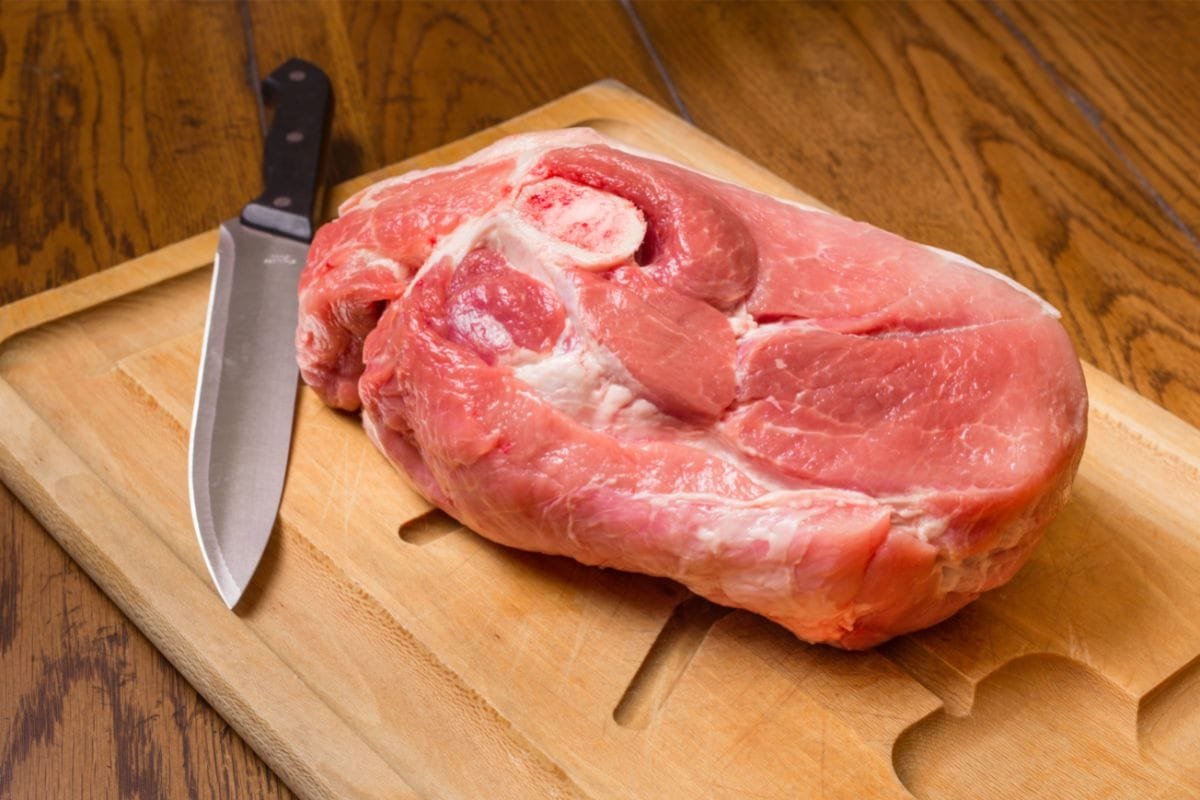 Best results are seen when you cook it with the 'low and slow method, which means cooking it on low heat for a long time.
So be warned, a lot of these recipes require the meat to be cooked all day, making planning ahead vital.
The shoulder is often known as a 'pork butt' or 'Boston butt' and is easily found in a butcher or grocery store. Although some of these recipes require you to use a smoker, others can be roasted so there is something for everyone.
As this cut of meat is so versatile, you can smoke it, grill it or roast it. If you're wanting a nice comforting meal in the winter and don't want to go stand in the cold cooking it on the grill, try roasting it in the oven.
A classic Texas BBQ pulled pork recipe is sure to be a hit with everyone. Using a smoker, it's suggested that you cook each pound for 2 hours.
A 12-pound joint will take you about 12 hours to cook properly. The time isn't as important as the temperature; cooking the pork until it reaches an internal temperature of 195-205℉ is key for getting the texture right.
Using a crock pot is an easy and hassle-free way to ensure you come out with tender meat which is easy to shred. This recipe works only for pork shoulder. For best results, it's suggested to use a dry rub and avoid braising in liquids.
Cooking time is around 8-9 hours using the low and slow method. After the pork has reached 195℉ you can wrap it tightly in foil for 15 minutes before you start shredding so it retains heat and carries on cooking slightly.
Splitting a pork butt into two pieces can reduce the cooking time and make it easier to control. The pot you use to cook the dish should be ovenproof and have a lid.
A great dry rub recipe is included here. After this is applied, the meat should be wrapped in plastic wrap and chilled for 12 to 24 hours to allow the flavors to soak in.
Adding your favorite beer or cola drink to the pot before cooking will add a nutty element to the pork. Cooking the meat for 3 hours should be enough to get a perfectly tender and moist dish.
Using a smoker, place a dish with water on the side of the smoke grate to keep the meat lovely and moist. Cook the meat to the sweet spot of 195-205℉.
The great thing about this recipe is that it comes with a ton of variations such as using mustard to bind the rub or bourbon to spritz the meat so you can keep coming back to this recipe time and time again.
You'll want to make sure the pork butt has a layer of fat on the bottom. Cooking the meat can be done in a roasting pan that has at least 1 inch of extra room between the side of the dish and the joint.
Making a brine solution gives the meat extra moisture and this can be done in a Ziploc bag. Refrigerate the meat in the brine overnight or at least 24 hours for the best results.
This recipe can take up to 15 hours to cook so it's ideal to do overnight or on a weekend.
What better way to spend a Sunday than cooking this roast pork shoulder for your family and friends whilst still being able to join in with the fun.
You put the joint in the oven in the morning and have it perfectly falling apart by dinner time. It is suggested that a 3-pound joint will take around 4-5 hours to cook at about 250℉.
Although the accompanying paste uses anchovies it doesn't taste like them, but they aren't everyone's favorite. Instead, you can substitute them with fish sauce, capers or even soy sauce for an extra salty kick.
This recipe boasts producing professional results and needs to be done on a smoker. The simple recipe uses cider brine and sugar rub to produce a smokey flavor and meat that melts in the mouth.
Due to the differences between meat joints and smokers, always use your thermometer as all smokers cook at different rates, the recipe is only a guideline.
Using three simple ingredients this is a classic BBQ recipe with a ton of flavor. All you need is a pork shoulder, some yellow mustard and a dry rub to create a great smoked pulled pork.
The best woods to use on your smoker for this dish are either hickory or apple – or even a combination. The mustard is used to bind the rub to the top of the meat and is packed with traditional BBQ flavors.
Providing a twist on a beef brisket-style meal, this pork butt recipe is a mixture of sweet and savory flavors, perfect for a wintery evening.
Slow cookers or pressure cookers can produce just as good a result as a grill or smoker, in less time. Adding carrots as a side dish is also a great idea. Leftovers, if you have any, work well in a soup or mixed with noodles.
Crackling is the crispy fatty skin from a pork roast. For the perfect crackling, remove the meat from the plastic packaging and dry with a paper towel, leaving it uncovered for an hour in the refrigerator. Best results are seen when left overnight.
Rubbing in coarse sea salt to produce a really good crackling. After cooking your meat to your liking, it's recommended that you blast it for 10 minutes to produce a great golden color before pulling it apart.
Regardless of whether you're entering a competition, you can cook this prize-worthy food for any occasion. Some find bone-in pork butts add more flavor, but you can alter this to your preference.
A rule of thumb for this recipe is 90 minutes of cooking per pound of pork, so you'll be cooking all day.
As this is competition-style, it focuses on the 'money muscle' which occurs when you slowly cook the pork. It is a cylindrical-shaped tender portion found on one end of the roast. During shredding, you'll find it and want to save it for yourself.
If you're looking for the tender pull-apart and mouth-watering meat mixed with ultra-crispy skin then look no further.
This is a time-consuming process but a really simple one. Once the pork has been slow-roasted in the oven with only salt and pepper for 8 hours, it comes out to rest.
Allow the heat of the oven to crank up to 500℉ and return the pork to the oven and roast until the skin is puffy and blistered for the ultimate crispy skin.
This recipe includes a delicious pan sauce which makes for ultimate dipping of the crispy bits once you've finished the main event.
Stuck for a lunchtime treat? It's time to try this BBQ pork in a fluffy bun for the ultimate midday pick-me-up. You can use an instant pot for quicker results.
The sweet and spicy root beer sauce does require some ingredients you may not have laying around the kitchen such as molasses and liquid smoke. It's easy to alter this BBQ sauce to add more or less sweetness or spiciness to suit your taste.
Korean-style BBQ food has become increasingly popular over the last few years, especially as smoked pork is used in many of the dishes.
If you're wanting to try something other than a traditional smoked pork shoulder, give this dish a go. Using a dry brine and a mix of spicy Korean ingredients it works well in tacos, lettuce wraps or sliders.
Dry brining is just wet bringing without the water, so you coat the pork and leave it to rest for 24 hours. This can be done in a roasting dish or Ziploc bag the same way you'd wet brine. Serve with a spicy twist on Aioli and enjoy.
Conclusion
There is so much you can do with a smoked pork shoulder, there is something to please everyone. We hope you found your new favorite dish or try out something new. Happy cooking!
Latest posts by Tommy Hall
(see all)