The summertime means grilling season. Grilled fish is delicious, especially when paired with fresh vegetables or salad. If you want to try something new, why not give these 15 grilled walleye recipes a shot? They're sure to impress your friends and family.
Walleye is a mild whitefish native to North America. It has a firm texture and mild flavor. The fish is often found in lakes and rivers, where it feeds on plankton and other aquatic organisms.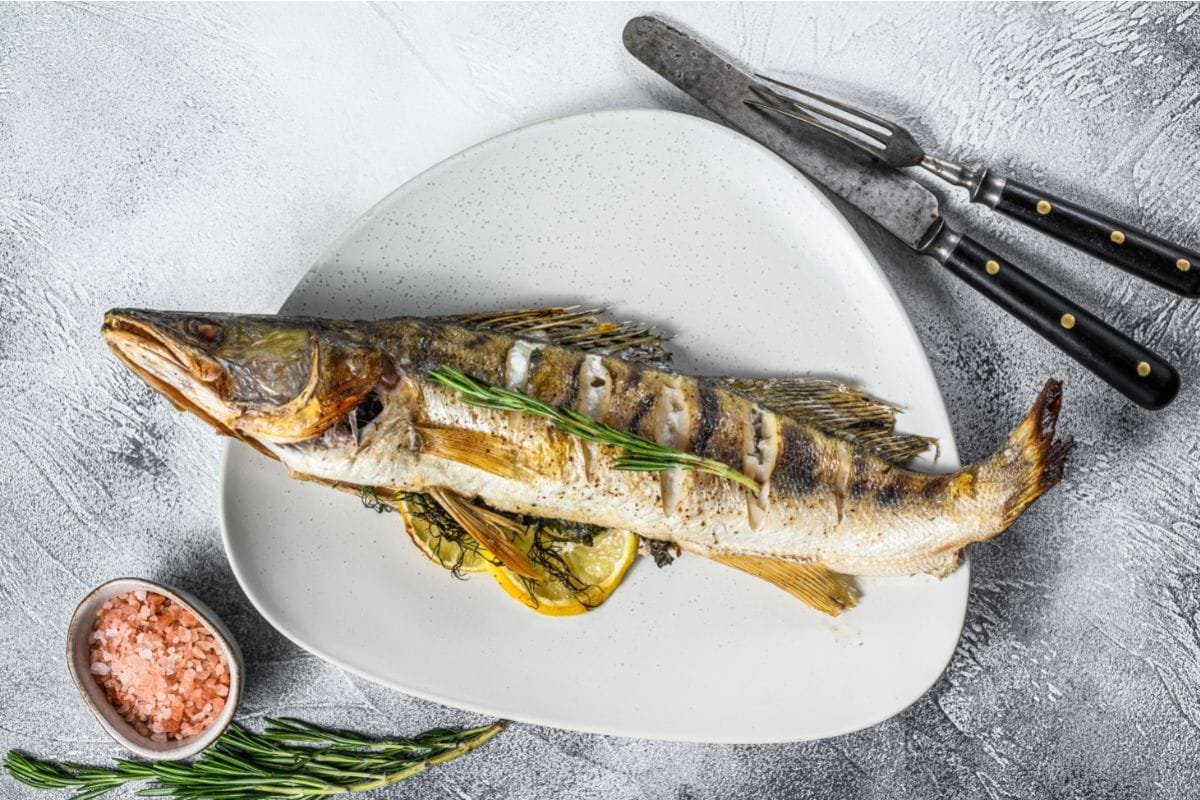 In the United States, it's most commonly caught from Lake Michigan, but can also be found in other great lakes such as Wisconsin, Minnesota, and Illinois. 
If you want to get the most out of this fish, then these 15 recipes are just what you need. Whether you're looking for a quick dinner or an elaborate dish that will wow your guests, we've got you covered. So let's dive right in!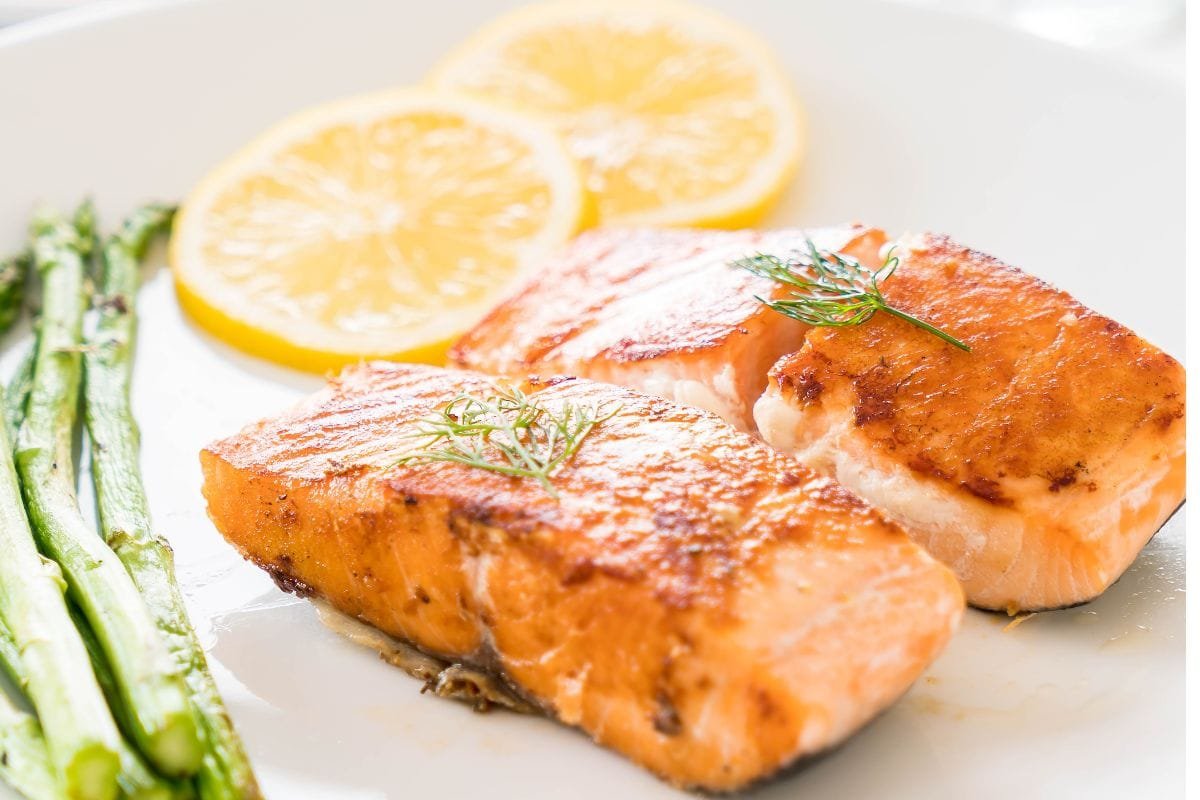 This recipe comes straight from Foreman Grill, which is one of our favorite brands. Their grill products are designed to provide exceptional performance and quality at an affordable price. And their recipes are no exception.
This particular recipe calls for fillets, which are then seasoned with a combination of lemon juice, parsley, sea salt, and pepper. The walleye only takes 15 minutes to cook and can be served with a variety of sides. 
When it comes to simple cooking, there's no better recipe than this one. All you have to do is season the walleye with garlic and herbs before placing them on the grill.
For this recipe, the fish will need to be cooked in aluminum foil and marinated in melted butter. This recipe is a quick and tasty alternative to complex recipes and can be served with fresh greens. 
Walleye is a versatile fish that goes well with many flavors. One of the best ways to enjoy it is by pairing it with citrus butter. This recipe uses orange juice to create a flavorful sauce that will complement the flavor of the fish.
To make this recipe, marinate the fish in butter, herbs, and orange juice before cooking it on the grill. When the fish has been cooked, it can be served with boiled potatoes and garnished with toasted pecans – yum! 
One of the things that makes this recipe so special is the addition of fresh herbs. These herbs add a nice touch of flavor to the fish while still keeping its natural taste intact. The walleye is first placed onto a chopping board and seasoned with salt and pepper.
It is then coated in a delicious rub made from lemon juice, olive oil, paprika, and mixed herbs. The final dish can be served on a bed of greens and garnished with sea salt and fresh lime. 
Betty Crocker offers some fantastic recipes that will help you learn how to prepare all kinds of foods. This particular recipe uses pecan butter to give the walleye a unique flavor.
The butter is created by melting butter and adding pecans, orange juice, and black pepper.
Once the fish has been grilled on both sides, smother it in the sauce and serve with a side of potatoes and steamed vegetables. We promise you won't be disappointed by the results. 
Foodland is Canada's largest grocery store chain, offering everything from fruits and veggies to meat and seafood.
They offer some great recipes that will teach you how to cook all sorts of food items. In this recipe, asparagus and tomatoes are used to make a delicious side dish.
The ingredients are simply combined and placed on a baking sheet. The fish is then brushed with olive oil and baked until done. Once the fish has finished cooking, it can be served over pasta or rice.
Spark is an online magazine that features articles about healthy living, fitness, beauty, fashion, and more. In this recipe, the walleye is first marinated in olive oil and spices. After being marinated, the fish is grilled on both sides for 4 – 6 minutes.
The fish is then sliced into pieces and placed back on the grill for another 2 minutes to achieve a crispy texture. When it has been cooked, the fish can be served with a variety of different sides, whether that be salad or mashed potatoes. 
OrWhateverYouDo is an online magazine that focuses on topics such as home improvement, DIY projects, decorating ideas, and much more.
In this recipe for grilled walleye, the fish is marinated in butter, garlic, and lemon juice until it is ready to be grilled.
Once it has been cooked, it is topped off with a creamy lemon cream sauce. The fish can be served alone or with a fresh green salad. For the best results, it is advisable to use a real grill and not the one in your oven. 
Grilled walleye is a fast and tasty dish that can be whipped up in less than 20 minutes. The key to making sure the fish stays moist during grilling is to ensure that there is plenty of moisture present when it comes time to cook.
To do this, the fish should be sprinkled with lemon juice and buttered before it goes onto the grill. It should also be basted every few minutes while it cooks. If desired, the fish can be paired with a simple side of steamed broccoli or carrots.
If you're looking for a fun and sunny dish, then look no further than this grilled walleye with mango salsa. The mango salsa adds a nice sweet kick to the fish, which makes it perfect for summertime entertaining.
The fish can be prepared ahead of time by coating it in olive oil and then seasoning with salt and black pepper. Once the fish is ready to be cooked, it can be grilled on both sides for 8 – 10 minutes, which should be enough time to brown the meat.
When the fish is done, garnish it with the mango salsa and serve it with seasonal veggies. 
Grilled walleye sandwiches make for a delicious summertime snack, especially when they have been seasoned and cooked to perfection.
This particular sandwich uses walleye fillets and comes with a homemade tartar sauce consisting of mayonnaise, dill, mustard, and olive oil.
When the fish has been cooked, it can be placed between two slices of crusty bread and layered with pickle slices, lettuce, and fresh tomatoes. If you can find a more perfect sandwich, then go right ahead!
This grilled walleye recipe from Midwest Living includes a tomato basil sauce that is made using crushed red peppers, minced garlic, white wine vinegar, and olive oil.
The sauce is poured over the grilled fish and is finished with freshly cracked black pepper. This fish can be served with a range of sides, from roasted potatoes to sautéed spinach.
So if you love authentic Mediterranean flavors, this walleye recipe is the one for you. 
This Traeger smoked walleye recipe is easy to follow and will leave everyone at the table asking for seconds. The fish is coated in a mixture of panko bread crumbs, Parmesan cheese, and mashed potato flakes.
It is then seasoned with salt, pepper, and paprika before being grilled on both sides until crispy and brown.
When the fish has been cooked, it can be served with a fresh green salad or crunchy potatoes. Just remember to keep an eye out for any flare-ups, as the smoke can get pretty intense.
Tacos are always a great way to enjoy your favorite foods without having to spend too much money. These grilled walleye tacos come together quickly and easily, and they taste amazing.
They include marinated grilled walleye, shredded cabbage, chopped cilantro, fresh tomatoes, and diced avocado. The tacos can also be garnished with lime juice and spicy garlic dill. 
If you like lemon and dill flavor combinations, then these grilled walleye sandwiches are definitely worth trying. The fish is first marinated in a mixture of lemon juice, dill, olive oil, and salt and pepper.
After the fish has been marinated, it is grilled on both sides and placed on a bun with homemade slaw. You can even add your own tartar sauce for some extra flavor. 
Conclusion
So there you have it, 15 yummy grilled walleye recipes. I hope you enjoyed them all! Be sure to check back soon because we'll be sharing many more grilling ideas in the future!
Latest posts by Julian Wells
(see all)