It's that time of year when you've slaved away and prepared a whole turkey for thanksgiving.
Now, no matter how you've cooked it, whether you've roasted, grilled, or smoked it, you are going to have leftovers. 
Some people ensure they cook the entire bird just so they have leftovers, because that's where the fun really begins!
Turkey, whether roasted or smoked, is an incredibly versatile meat that pairs well with pretty much anything. You can be as creative as you like with turkey leftovers!
This article is going to be providing you with 15 delicious turkey leftover recipes. They can be applied no matter how you cook your turkey.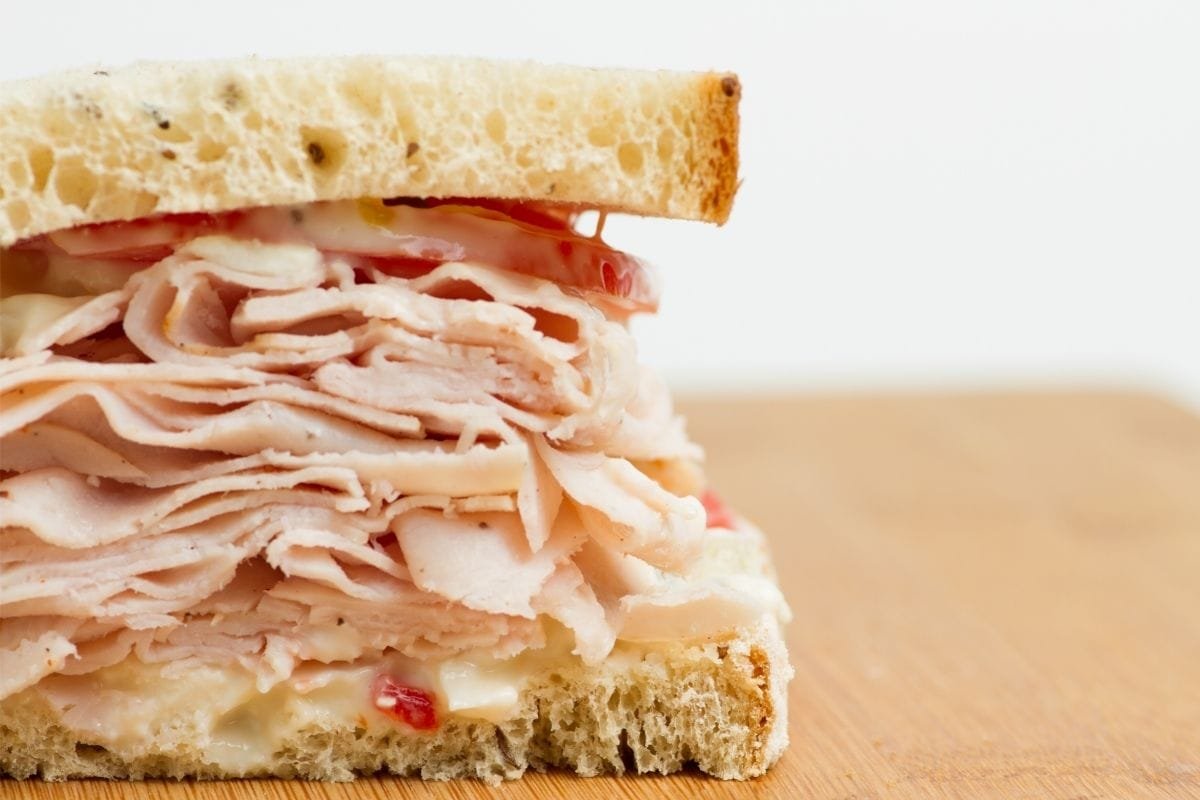 We decided to start this list with the ultimate leftover turkey sandwich. This recipe includes bacon, delicious blue cheese and mayonnaise mixture, and leftover turkey, all squeezed together between two delicious slices of your favorite bread. 
The sandwich is then heated on a skillet with some velvety butter on each side, giving you a golden finish that will make you drool.
Giving your salad an Asian twist is a great way to add some extra flavor and flair to your summer salads!
The salad is made with a base of cabbage, cilantro leaves, shredded carrot, and mint leaves. The combination of these flavors makes for a very refreshing meal.
The peanut sauce is also super easy to whip up! All you need to do is mix some peanut butter, soy sauce, rice vinegar, and sriracha together, and there you have it!
This sauce is also great for some chicken skewers!
This is a yummy twist on a traditional shepherd's pie. This variation is equally warm and comforting as the original, perfect for those cold winter evenings.
This recipe involves combining juicy leftover turkey with vegetables and gravy and topping it all with a creamy mashed potato and cheese.
For the best results, this is then popped into the oven for a few minutes, so the top can crisp over – a perfect dinner for the entire family!
You may even have leftovers for the rest of the week, which will have you rushing home from work to have your way with them!
Mac and cheese is the ultimate comfort dish, and this leftover turkey version is bound to hit the spot.
Bacon is added to the mix too, giving the traditional dish even more flavor and variety!
Making this turkey salad is a great way to use all that leftover bird and any leftover veggies that need eating up in the fridge!
It is refreshing, crunchy, and can be added to sandwiches, lettuce wraps, or tortilla wraps!
There are two things you need to be wary of to make this the best tasting salad possible. The first is to be careful with the amount of mayonnaise.
Often, too much mayonnaise can really mask the flavors of the herbs and veggies. Therefore, this recipe uses a perfect balance of mayo and mustard, producing a variety of flavors that complement each other. 
The next thing that may sound strange, but really works, is adding a little sugar! Don't knock it till you try it!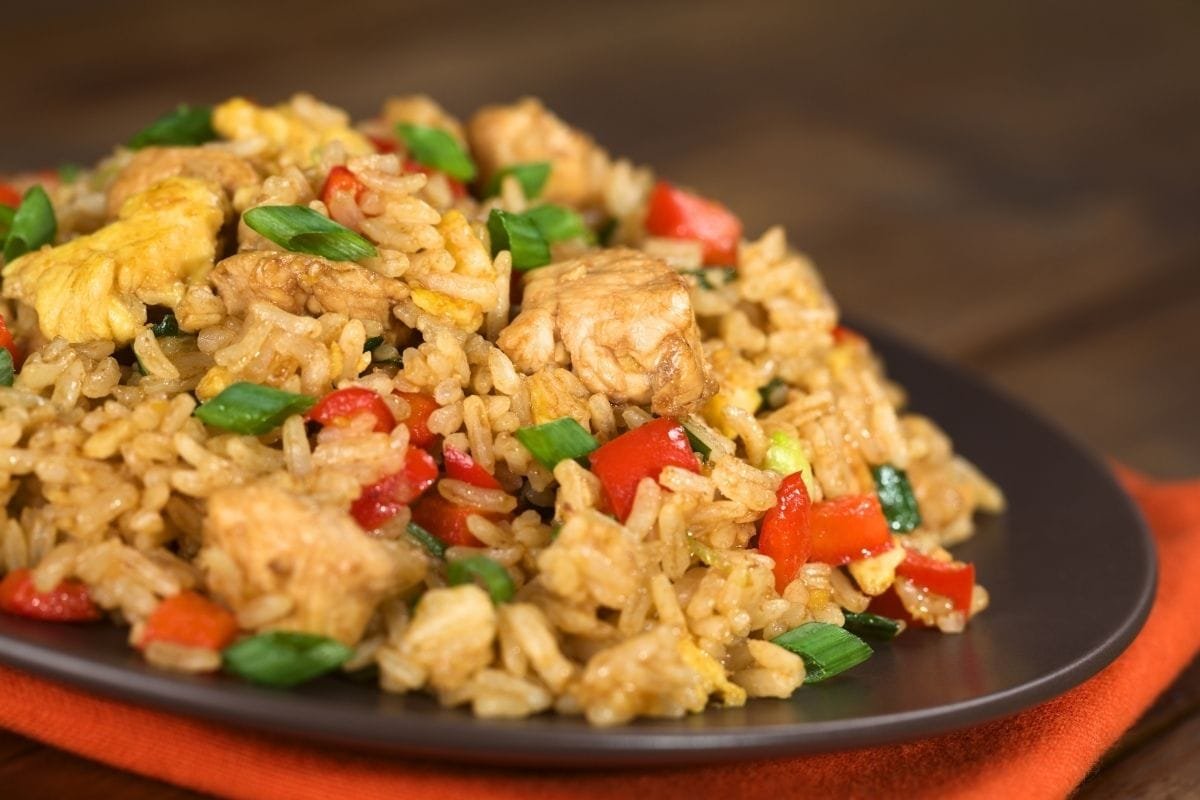 This turkey fried rice is super simple to make and it's healthy!
It's also a great way to use any leftover vegetables from thanksgiving. This recipe uses Brussels sprouts, carrots, and bacon!
Eggs are also included, and they are scrambled along with the turkey fat in a pan for a mouth-watering flavor.
Everything is added together with the cooked rice and fried lightly.
The only sauce needed is a dash of soy sauce, as this does not need any extra help in the flavor department.
These spring rolls are light and crispy, perfect as a light lunch or a side dish.
The turkey is mixed together with sesame oil, carrots, soy sauce, rice wine vinegar, and cilantro.
This mixture is then laid on top of your rice paper wraps along with some cellophane noodles.
Apart from tasting amazing, they also look great as the rice paper wraps are transparent, so you'll be able to see all the different colors of your fillings seeping through!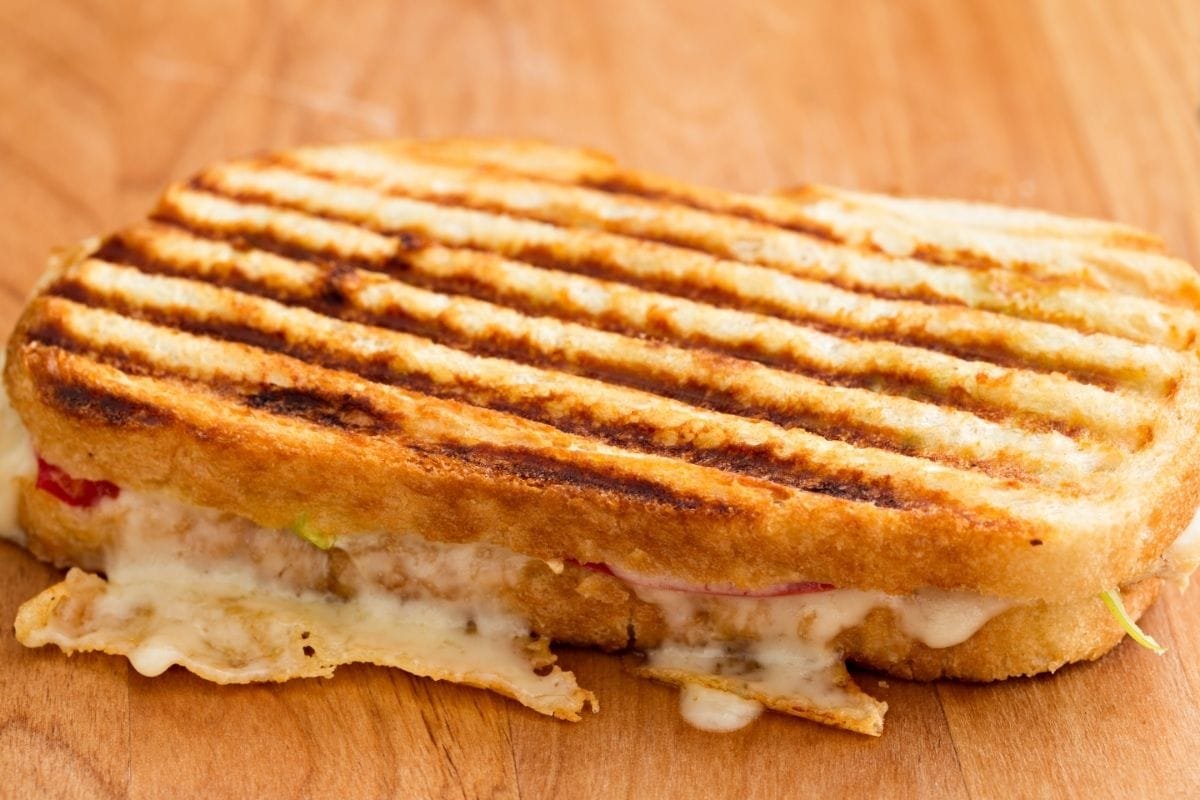 Gone are the days of boring, dry turkey sandwiches for leftovers. This panini contains layers of scrumptious leftovers, sandwiched between two pieces of toasted bread with some gooey creamy cheese.
This is an entire turkey dinner in a sandwich, as you'll find turkey slices, cranberry sauce, and stuffing between the bread.
If you don't own a panini press, you can use a large skillet with another on top to press down on the sandwich.
To level up, you can grab some of that leftover gravy and use it as a dipping sauce for your panini!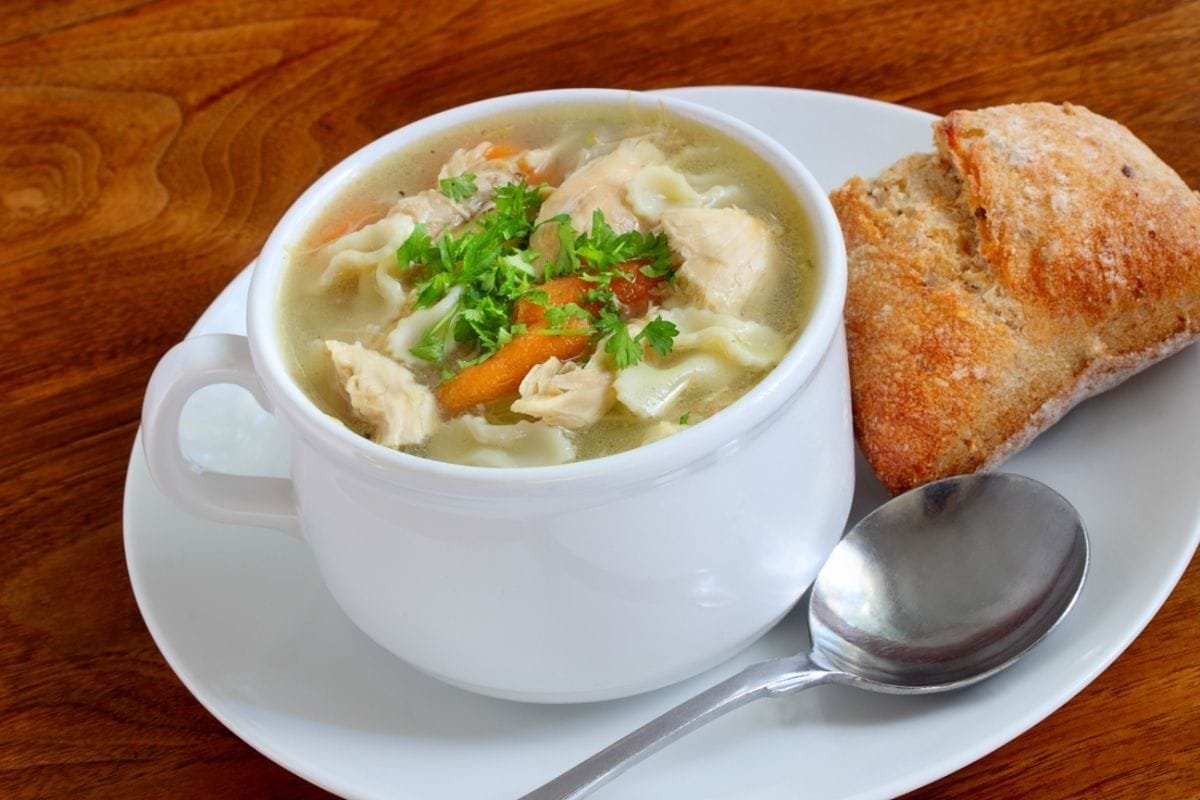 A delicious pot of turkey soup is the best 'welcome home' you can receive after a long day at work.
You can even make your own broth if you still have the turkey bones. All you need to do is boil the turkey carcass with any leftover meat, an onion, celery, garlic, and any herbs available.
Let this simmer for a few hours, and you'll have made your own turkey broth! 
Making a pot pie is an excellent and filling way to make use of any leftovers. Depending on how many leftovers you have, you may not even need to head to the grocery store before making this, as the likelihood is you already have everything! 
All you need to do is cook your filling together with some flour and milk, so it cooks through in a creamy mixture. This is then transferred to the pastry, and cooked for around 30 minutes.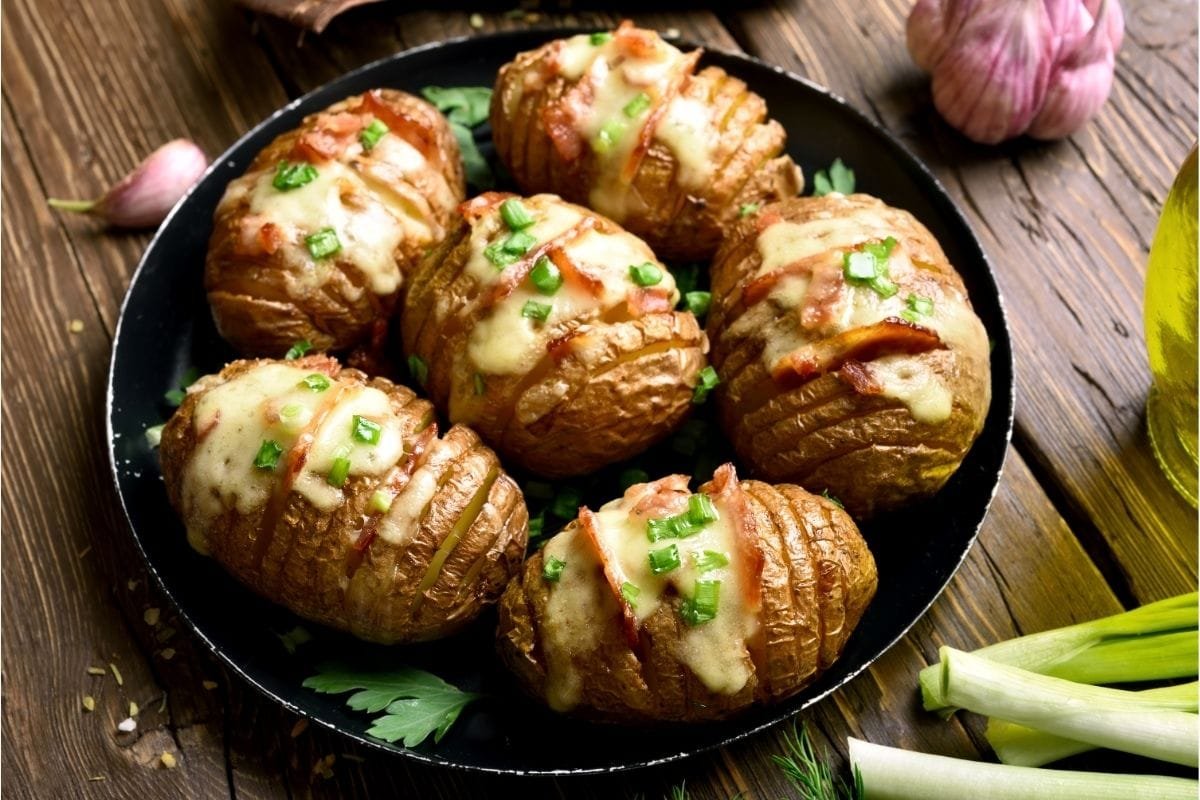 Potato skins are a great side dish, and stuffing them with smoked turkey really takes them a level up!
To prepare your potatoes, pierce some holes in them, and nuke them in the microwave for 8 minutes.
Then transfer them to the grill, and they should only need a further 20 minutes or so. Once cooked, split them in half, scoop out some center (leave around half), brush with some butter, and continue to cook for around 7 minutes.
Your spuds should have crunchy, golden skin. Then spoon in some of your leftover turkey along with some barbecue sauce and a sprinkle of your favorite cheese.
Cover the girl one last time to let the cheese melt, and voilà!
This recipe is for all those who are passionate about their waffle irons. Saying goodbye to those sweet waffles, this recipe uses leftover stuffing as the waffle mixture!
They are then placed in the oven, so they can crisp over, and they are then topped with some creamy mashed potato and a helping of leftover turkey!
This creamy, turkey pasta casserole is comforting, and a great way to feed the family during the food coma days that follow thanksgiving.
Utilize your Thanksgiving leftovers by adding them all to this pasta bake alongside some Gruyère, spinach, and mushrooms, for a delicious and creamy leftover meal.
You may even be lucky enough to have leftovers from leftovers when it comes to this!
Turkey, cranberry, and brie should have never existed without each other, now that we know what a beautiful combination they are together.
Enjoy a nice, easy lunch by combining your leftover turkey with your cranberry and brie in a tortilla wrap.
Add some arugula for extra crunch, and you've made yourself a meal without any cooking or utensils needed! 
These are great as packed lunches for your kids, or as a light, healthy dinner.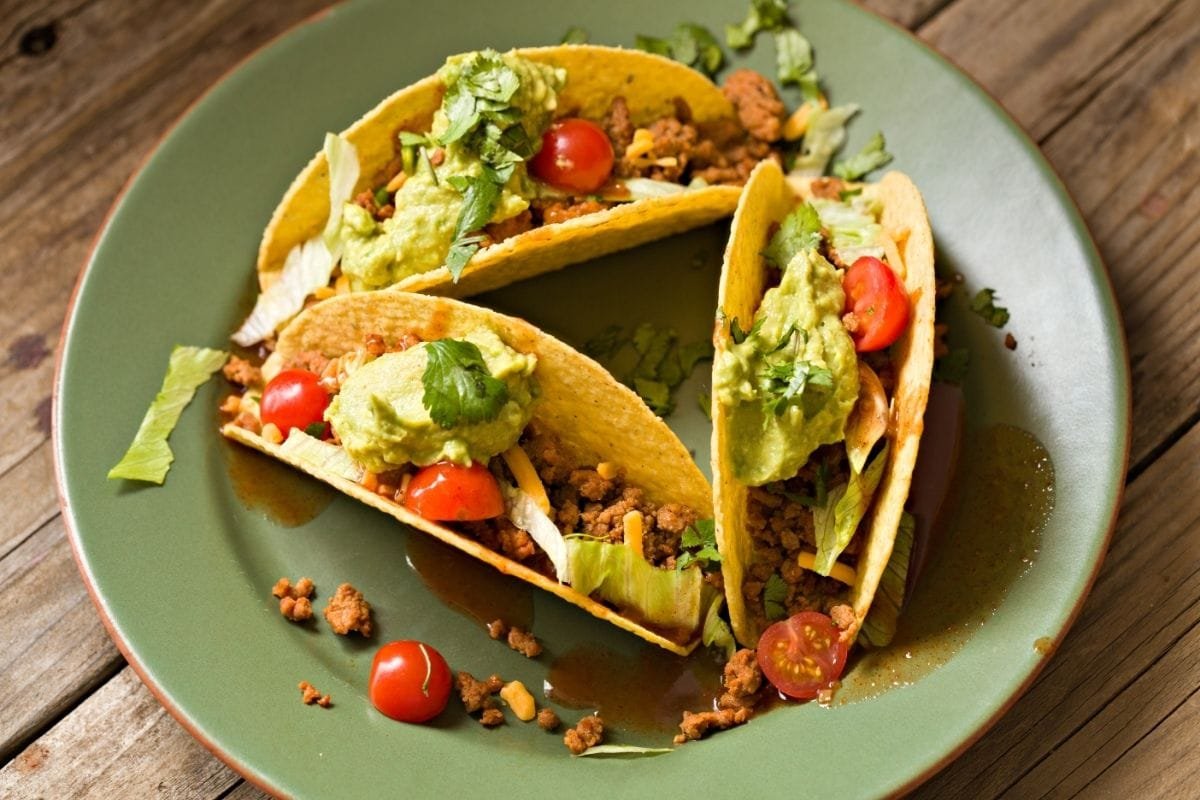 Tacos are fun to make, and even more, fun to eat!
As we said earlier, leftover turkey can go well with anything, and that includes tacos!
Making tacos is also super low maintenance, which is just what you need after the last few days you've spent slaving away preparing thanksgiving dinner.
All you need to do is coat your leftover turkey with seasoning, shred it with a fork, and fry it with some tomato purée, honey, lime juice, and chicken stock.
Once cooked, you can assemble your taco however you please. Add some sour cream, guacamole, cheese, hot sauce, whatever your heart desires!
Final Thoughts
To conclude, as we've mentioned already, turkey is the kind of meat that can be added to pretty much any recipe. This article has included a variety of leftover turkey recipes you can choose from.
From light healthy lunches and Asian variations to warm and comforting meals, there's something on here that is bound to suit the needs of you and your family.
Whether you're in the mood for a hearty healthy meal or do not have the energy to cook for long, there's a turkey leftover recipe for anything!
Latest posts by Julian Wells
(see all)