Grilling season is truly upon us. This means it's the beginning of hot summer evenings spent eating gorgeous BBQ food with excellent company. It truly is our favorite time of the year!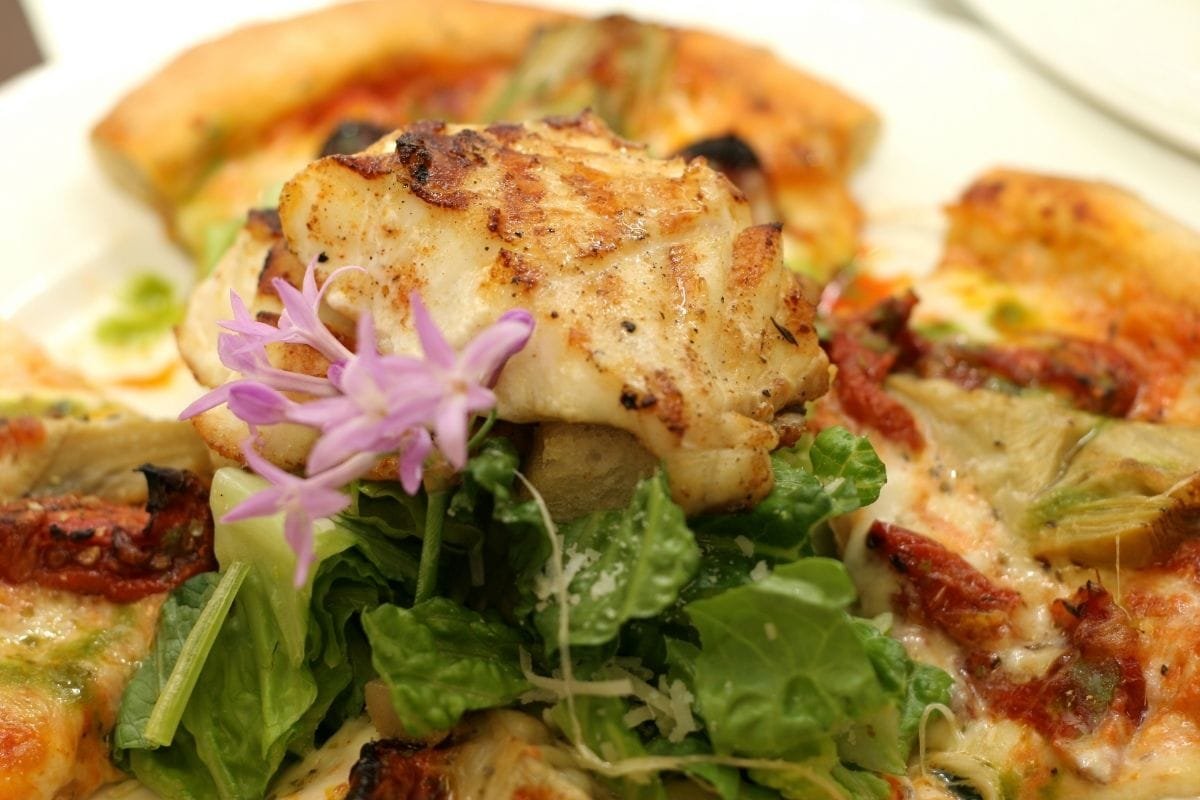 However, if you are often the dedicated host of summer gatherings, trying to constantly come up with new dishes to excite your guests can feel overwhelming. Well… there's only so much you can do on a grill, right?
If this is something you're struggling with, we've got you covered. Grilled grouper dishes tend to be easy to make, super delicious, quite versatile, certain to satisfy even the fussiest of eaters, and they tend to look gorgeous too!
Interested? Check out our 15 tantalizing grilled grouper recipes to spice up your BBQ below. From hearty fish sandwiches to restaurant-style grouper steaks, and everything in between, we've covered it all! 
We had to give this key lime butter grilled grouper recipe pride of place in this list. If you're looking for an easy but delicious recipe that is sure to blow away any guest, you need to check this one out.
This recipe is especially great if you're in a rush because it can come together in just 15 minutes. It also only requires 5 ingredients!
The most important ingredient is the grouper, so make sure that you purchase the freshest piece of fish possible. 
A sandwich might not be the first thing that comes to mind when you think of grilled grouper. However, if you want to really spice up your BBQ, these grilled grouper sandwiches will do the trick!
The ingredients list is fairly long, however, it mainly consists of ingredients that you likely already have lying around your kitchen. For the best results, we recommend purchasing really good quality hamburger buns.
If you're a lover of simple dishes that work to highlight the wonderful flavors and textures of the basic ingredients, you will absolutely adore this grilled grouper with mango salsa.
It has a wonderful depth of flavor but remains to feel incredibly light and refreshing. 
For this recipe, it is recommended that your fresh grouper fillets are between four and eight ounces each, and/or between one to two inches in thickness.
If you can get your hands on some, we also recommend using lemon pepper instead of regular black pepper. 
Throughout BBQ season, it can often feel as if you're eating the same old BBQ food over and over again.
So, why not mix things up a little with these grilled grouper tacos? They are super customizable so they're great for feeding a crowd! 
We love making our own guacamole and salsa to go with these tacos, however, if you don't have very much time, store-bought versions will work just as well! For the best results, make sure that you purchase good quality taco shells.
If you're hoping to really knock the socks off your guests, you need to check out this grilled grouper with browned butter-orange couscous recipe.
It is surprisingly easy to make, but the end product looks and tastes very impressive!
This recipe does require a lot of fresh ingredients, so make sure that you plan ahead well if you are going to make this grilled grouper.
We found that top-quality couscous and chicken broth made a huge difference to the overall flavor! 
We love the simplicity of this recipe. You need just 6 ingredients, 10 minutes of preparation time, and 25 minutes of cooking time.
This is the perfect recipe for those of you who are on the hunt for a delicious but quick and easy dish.
You can serve this dish with pretty much anything. We think it works perfectly with a light salad and potato-based sides.
For the best results, don't be scared to use enough butter, the more butter the better!
If your BBQ get-together is generally a more sophisticated affair, then you simply have to try this grilled grouper with deconstructed salsa recipe.
It sounds impressive, it looks beautiful, it tastes amazing, and it takes just 35 minutes to make – what more could you want? 
Don't let the name of this recipe put you off. Deconstructed doesn't necessarily mean it's difficult to make.
In fact, the deconstructed salsa in this recipe is arguably easier to make than regular salsa. Don't believe us? Give it a try!
As much as we love messy and sticky BBQ food, the feeling of presenting a beautiful plate at a gathering is second-to-none.
If you're after this feeling, this recipe is certain to satisfy your presentation desires. 
This is one of the most beautiful dishes we've ever seen – and it just so happens to be one of the most delicious too! It is simple, light, fresh, and pairs wonderfully with a cool glass of wine on a hot summer afternoon.
Whilst this recipe technically isn't strictly a grilled grouper recipe, we happen to believe that grouper is the best possible fish option for this dish.
Thanks to its subtle flavor and firm but slightly flaky texture, it works wonderfully with garlic butter and zucchini noodles. 
This is an ideal option if you're looking for a light dish to offer at a BBQ. Sometimes, the last thing you want on a super hot day is to eat heavy and fatty food.
This recipe is super fresh and certain to go down a treat with your guests! 
We don't know who Paul is, but we would like to sincerely thank him for this dish. Admittedly, this dish is a little more complicated than some others on this list. However, we promise you, the extra effort is definitely worth it!
This grilled grouper requires a lot of ingredients, but it is likely that you will already have many of them in your kitchen somewhere. We love the crispy coating on this fish, and the creole seasoning is to die for!
Cooking fish in foil is a sure-fire way to create a super flavorful dish. It is also a particularly stress-free way of cooking fish.
This recipe, in particular, creates a wonderfully flavored and perfectly textured grouper. 
When making the lemon garlic butter sauce, we recommend using toasted garlic for the best results.
Don't worry – making a lemon garlic butter sauce is actually incredibly easy! You just need 5 minutes of preparation. 
When you think of grilled fish, you likely picture a super charred but tender and juicy piece of white fish. If that's what you're after, this recipe will not disappoint.
The outside of this grouper is absolutely bursting with flavor, and the inside is wonderfully textured and subtle. 
This recipe is very simple, however, you do need to get your timings right. Remember, it is always better to slightly undercook than overcook, so keep an eye on your grouper! For the best results, make sure that you purchase super fresh grouper fillets. 
If you're a lover of everything spice, there is no doubt in our minds that you will fall head over heels for this recipe.
It is a fairly simple and standard grilled grouper recipe but suggests that you add a dash of chili powder, paprika, and cumin for a bit of something extra. 
The best thing about this recipe is that you can customize it to your (or your guest's) liking. If you are looking for a fiery piece of fish, just add some more chili powder! If you prefer a smoky spice, hold off on the chili powder and add more paprika instead! 
If you're hoping to learn how to make a super tasty, complete grilled grouper dish, this one is perfect.
In addition to being a lovely upscale BBQ plate, it also works well for any dinner party or even as just a weeknight meal!
We cannot get over just how flavorful the green olive cream sauce is. Admittedly, you do need quite a few specific ingredients, however, it is definitely worth the extra effort and money if you can swing it!
Finally, we thought we'd end this list with a classic, simple, but winning recipe. If you're concerned about fussy eaters at a BBQ, this dish is perfect. It is certain to satisfy everyone around the table!
As a bonus, this recipe only takes 20 minutes to make – from start to finish! However, it is worth mentioning that this recipe does only serve 2 people, so make sure to proportion the ingredients properly if you need it to feed more people!
Summary
Grouper is a wonderfully versatile fish that always makes for a wonderful dish at a summer get-together! We hope that this list has inspired you to try something new on the BBQ to impress your guests!
Latest posts by Julian Wells
(see all)