How often do you grill catfish? If you don't eat it very typically, then it might be time to start cooking some delicious grilled catfish recipes.
Catfish is a type of freshwater fish native to North America. It has long been considered a delicacy due to its mild flavor and firm texture. In addition to being tasty, catfish are also low in fat and cholesterol.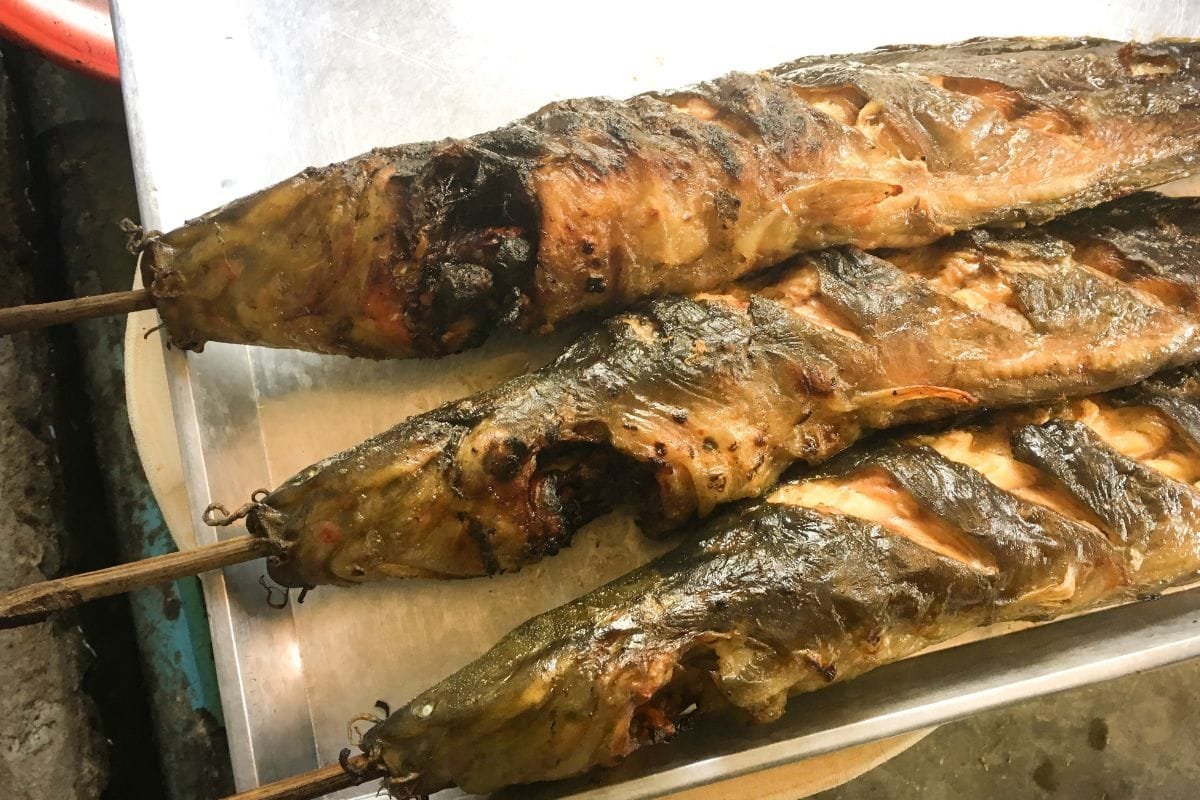 Catfish is a versatile food that can be prepared in several ways. Whether you prefer it fried or baked, grilling is a great way to cook it. This article features 15 mouthwatering grilled catfish recipes that will surely satisfy your taste buds.
15 Grilled Catfish Recipes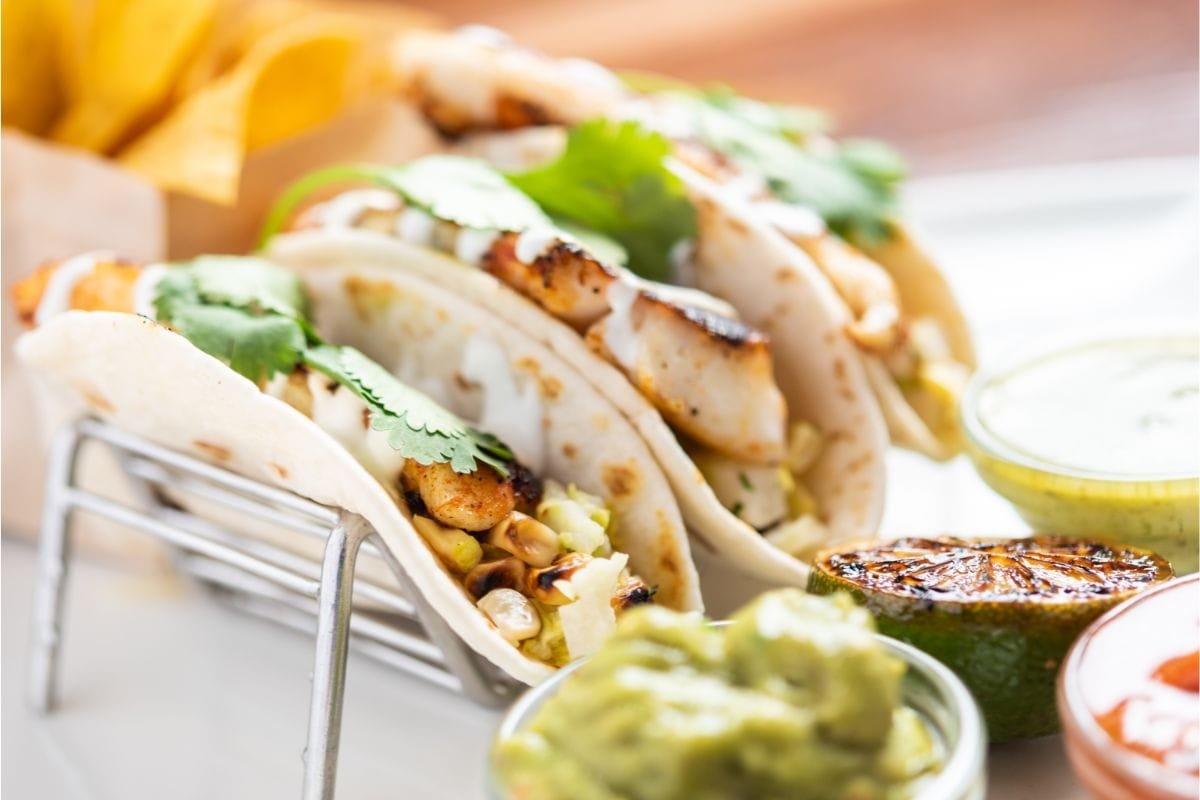 If you love tacos but are not fond of the heavy tortillas, try these grilled catfish tacos instead. The corn tortillas are light and crispy while the catfish are juicy and tender. This is the perfect meal for summer or to serve at a BBQ! Everyone will love this recipe.
These grilled catfish tostadas are perfect for summer. They feature crisp lettuce, tomatoes, onions, cilantro, and avocado.
This recipe makes enough for 4 people. Catfish tostadas are a healthy alternative to regular Mexican-style tostada dishes.
This is one of my favorite grilled catfish recipes because it's easy to make and tastes amazing. You may use any kind of fish fillet as long as they're thick and have a good amount of flesh.
This recipe is suitable for 2-4 people, but you could just increase the number of ingredients used to suit the number of people you need to serve.
This grilled catfish cake recipe is made from ground catfish meat mixed with breadcrumbs, eggs, milk, parsley, garlic powder, salt, and pepper. These cakes are served with a creamy sauce on top. This recipe is ideal for parties and gatherings.
Grilled catfish burgers are another popular dish when it comes to grilled foods. They're easy to prepare and are usually made with ground catfish meat. Grilled catfish burgers are made by mixing ground catfish meat with cheese, egg, onion, green bell peppers, barbecue sauce, and spices.
Serve them with chips and pickles for an excellent meal. These burgers are topped with cheese and placed between two buns with whatever other topping you may fancy!
Grilled catfish kebabs are a fun appetizer to serve at parties. The kebabs are marinated in lemon juice, olive oil, minced garlic, black pepper, oregano, thyme, red onion, and parsley.
The recipe serves 2-4 people and takes about 30 minutes to prepare. Catfish kebabs are great finger food.
The sandwiches in this grilled catfish sandwich recipe are filled with grilled catfish and topped with lettuce, tomato, pickles, mustard, and mayonnaise. Catfish sandwiches are a classic American favorite and are always a crowd-pleaser.
Quesadillas are a Mexican specialty where two pieces of flatbread are folded over each other and stuffed with toppings like cheese, salsa, beans, etc. To make a catfish quesadilla, simply spread butter or margarine on both sides of a piece of bread.
Top it with some shredded lettuce and then place a few slices of grilled catfish on top. Next, add cheese, followed by more lettuce. Fold the bottom half of the bread over the filling and then fold the top half down. Serve immediately.
Enchiladas are a traditional Mexican dish where corn tortillas are rolled around seasoned ground beef and enchilada sauce. In this recipe, however, the beef is substituted for grilled catfish for a refreshing taste!
This delicious recipe includes shredded catfish, cheese, diced tomatoes, jalapeños, pinto beans, fresh cilantro, and lime.
Southwestern flavors go well with grilled catfish. It has all the same ingredients as Southwest chicken except there's no spice.
Instead, it gets its flavor from chili powder, paprika, cumin, coriander, lime zest, cayenne, and brown sugar. These spices give it a sweet-spicy flavor that pairs perfectly with the grilled catfish.
Lemon pepper is a great seasoning that goes well with many types of seafood. In this grilled catfish recipe, the fish is coated in lemon pepper before grilling.
This creates a tasty combination of sweet and spicy flavors. This recipe is simple to make and only requires five ingredients: lemon pepper, olive oil, garlic, basil, and parsley.
Pineapple honey bourbon is an excellent glaze that can be used on just about anything. In this grilled catfish recipe, the fish is brushed with pineapple honey bourbon and then grilled.
The sweetness of the fruit pairs perfectly with the savory flavors of the fish. This recipe is simple to make but looks very fancy and gourmet.
Blackening is a technique where food is cooked until crispy outside while remaining juicy inside. In this grilled catfish recipe, the fish is first blackened and then finished off under the broiler with a flavorful butter sauce. This recipe makes enough for 4 servings.
Cracker Barrel is a restaurant chain known for its home cooking style recipes. One of their most famous dishes is grilled catfish.
This copycat version tastes exactly as theirs does. This recipe is simple to follow but looks very impressive when you present it to guests.
This citrus-grilled catfish recipe features a charred lemon cream sauce. The sauce is made up of sour cream, buttermilk, lemon juice, Dijon mustard, salt, and freshly cracked black pepper.
This recipe is perfect for parties because you can grill the fish ahead of time and let guests serve themselves.
Barbeque catfish is one of the simplest grilled fish recipes you'll ever try. All you need to do is season the fillets with your favorite spices and grill them. You can also serve these catfish with coleslaw for a complete meal.
How To Perfectly Grill Your Catfish
Grilling catfish is easy if you know how to do it correctly. There are three basic steps involved: prepping, marinating, and grilling. Let's take a look at each step, so you can get the best results when grilling your catfish.
1. Prepping
The very first thing you should do before grilling any type of fish is to remove any scales or fins. Scales will burn easily during the grilling process and cause your fish to have a bitter aftertaste. Fins may fall off during the grilling process causing your fish to lose its shape.
Once you remove the scales and fins, rinse the fish thoroughly under cold running water. If you don't want to use a knife to cut through the skin, simply place the fish in a bowl and cover it with boiling water for 2 minutes. After draining, pat dry with paper towels.
2. Marinating
Marination is the key to making sure your catfish turns out moist and tender. For this reason, I recommend using a mixture of equal parts white vinegar and water.
Mix until the acidity is balanced. Add some fresh herbs such as rosemary, thyme, oregano, or basil. Place the fish into a large Ziploc bag and pour the marinade over the top. Refrigerate for 30 minutes.
3. Grilling
Once the fish has been removed from the refrigerator, gently brush both sides of the fish with olive oil. Next, sprinkle the fish with kosher salt and freshly ground black pepper.
Heat a cast-iron skillet or griddle over medium heat. When hot, add the seasoned fish and cook for 3 to 5 minutes per side. Remove the fish from the pan and set it aside on a plate.
4. Finishing
Once the fish has rested for about 10 minutes, return the pan to the stove top over high heat. Pour 1/4 cup of melted butter into the pan and swirl around to coat the bottom of the pan.
Reduce the heat to low and let the butter simmer for about 15 seconds. Using a whisk, slowly add 1/2 cup of heavy whipping cream and stir constantly until smooth. Season with additional salt and pepper to taste. Serve immediately.
Final Thoughts
Catfish is an excellent source of protein that's low in fat and cholesterol. It's also a great option for those who prefer milder flavors.
This versatile fish can be served in many ways including baked, broiled, sautéed, steamed, grilled, or fried. The only way to make sure you're getting the most flavor out of your catfish is by adding your personal touch. 
Catfish is an inexpensive, healthy option that's perfect for summer grilling. It pairs well with just about anything. Whether you're serving it with macaroni salad, potato salad, cornbread, or coleslaw, it's guaranteed to be delicious.
Try one of these delicious grilled catfish recipes today!
Latest posts by Julian Wells
(see all)